Local news
Comments of Prime Construction Careers Job World
Update :
10:03, 21/10/2013
Comments of Prime Construction Careers Job World

Attending skills competitions in the world - Brazil 2015
* Student: Nguyen Duc Anh

* Department of Electrical & Industrial Maintenance Lock 3 College of Vocational Technology , Hanoi .

Become candidates Vietnam players take the exam in the Brazil World workmanship - outstanding performance in 2015 after overcoming many contestants competition to select players skilled world competition held on 6/8 / 2013 DENSO Co., Ltd. VIETNAM .

Join professional training squad by DENSO International VIETNAM organization , financing costs :

- 26/8/2013-31/10/2013 : Training in Vietnam DENSO Co., Ltd.

- October 11-12/2013 : Training at the Training Center DENSO in Japan

- May 1-2/2014 : Practice at DENSO Co., Ltd. Vietnam

- 3/ 2013 Round the final selection

- Month 5/2014 - 7/ 2015 Training in Japan ( if selected )

- 8/ 2015 World Test skilled in Brazil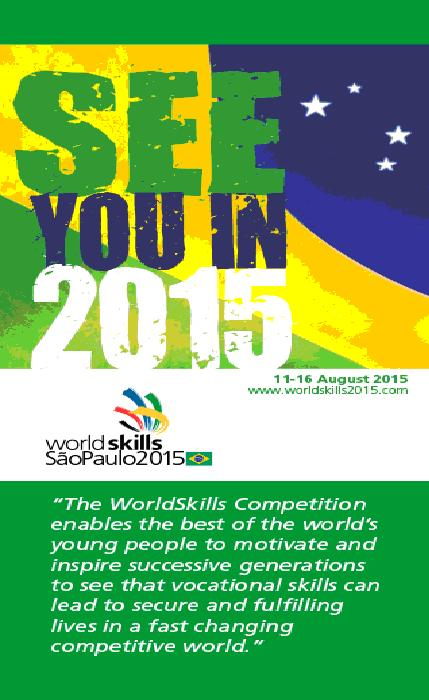 The way I have chosen the way of the future !!!
Many young people think about the future work often brings more jobs like these beautiful pictures do business , office staff , ... but to me their choice for a job consistent with the possibility that important most .

Can I choose to work for the future is not suitable for many people but for me it helps me more pleasure , giving me the motivation to learn and strive to become a knowledge worker , skilled high . And joy has come to me when school participation facilitates recruitment examinations Saopaulo WorldSkills 2015 competition by VIETNAM Company DENSO organized in collaboration with Polytechnic College and was fortunate Hanoi admitted the company's recruitment team DENSO Vietnam . Even knowing that this is only the first step in a long process fraught with difficulties for the contest and myself and effort to really try to get to Brazil but this is also motivated and encouraged me very much on the path I have chosen the way of the future .

Tips for you Yeah, I really dare not think about , but I just want to tell you one thing : " Be confident about what I chose to do my best and go for it , I wish you success "

Nguyen Duc Anh Khoa Students Industrial Maintenance Electrical & Lock 3 College of Vocational Technology , Hanoi .
Other news