This is a good opportunity to help College Student jobs Polytechnic graduate job consistent approach and to work at Samsung Electronic Co. VN.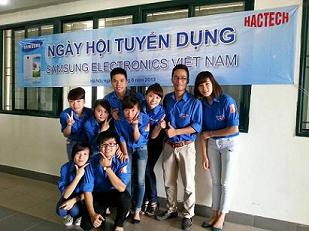 Student volunteers in "Career Day Samsung"
Participants of the program are senior majors: Electrical, Electronics, Mechanical Engineering, Information Technology ... College of Vocational Technology, Hanoi.

With the aim of supporting employment for students after graduation and workforce to attract qualified to do business in VN Co., Ltd. Samsung, "Samsung Career Day" has provided the information for candidates basic information such as the model organization, personnel structure, vacancies, salary, promotion opportunities ....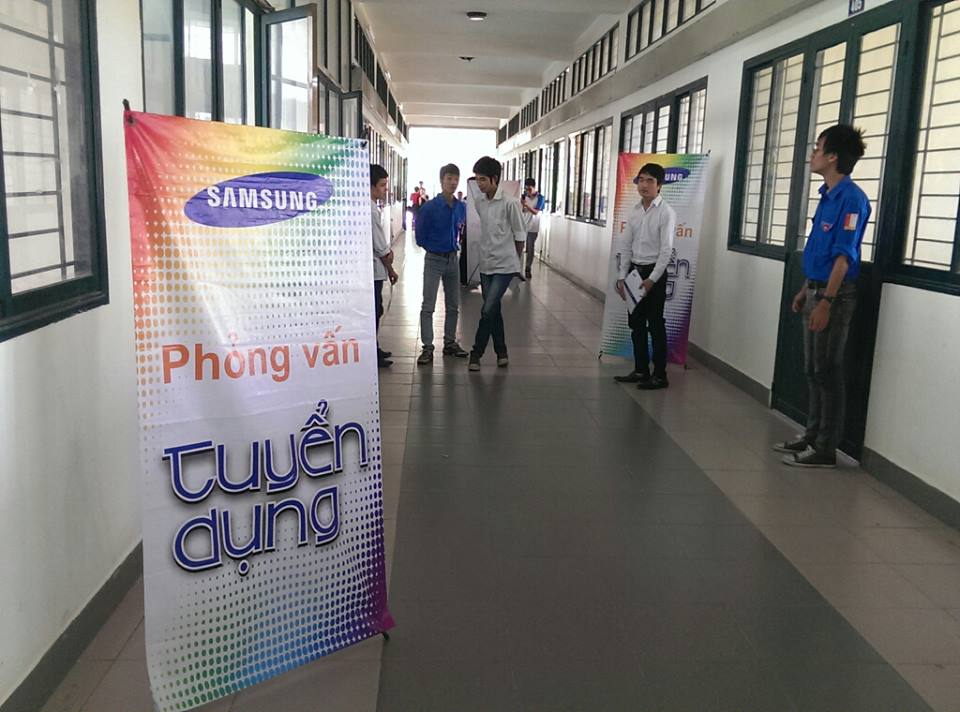 In addition to the interview room corridor
Also in this program, students have the opportunity to be interviewed directly recruited through 4 rounds.

Round 1: presentation and answered questions

Round 2: 1st Interview

Round 3: Testing

Round 4: 2nd Interview

There were 70 students Polytechnic College HN are employed directly in the "Career Day Samsung" Samsung Company and the appreciation of quality. It is known that students working at Samsung Electronics Co. will receive a starting salary of approximately 4.7 million / month and can increase to 7.5 - 8tr VND / month working official.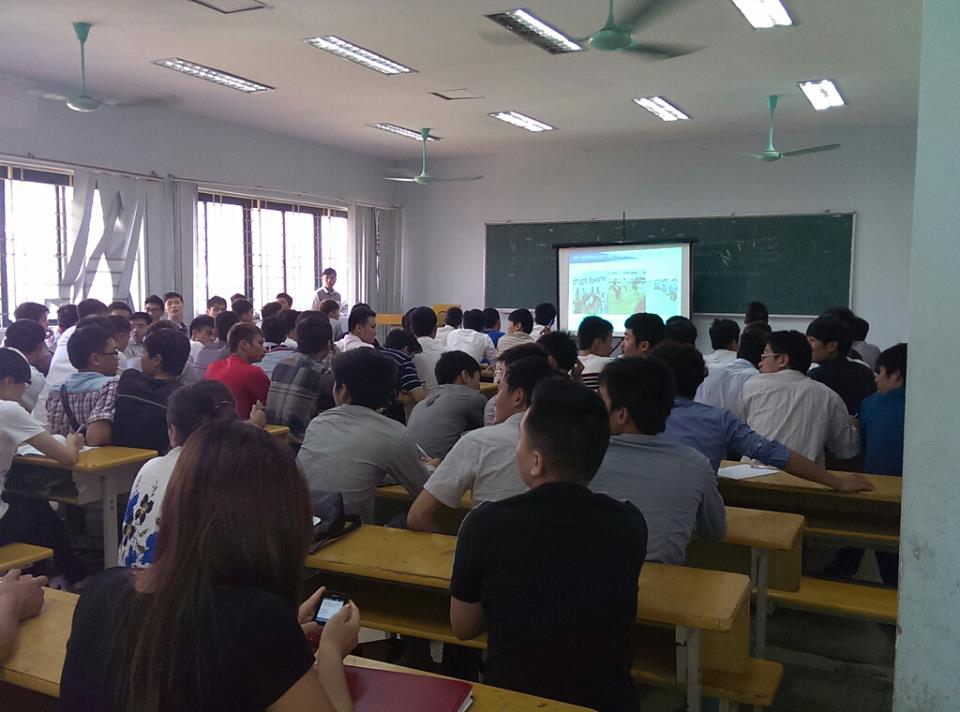 The candidates in the examination room

At the request of Samsung Electronics Co., the School will collaborate with Samsung Electronics Co. will organize "Samsung was Career Day II" for students of the Hanoi Polytechnic CDN starting at 8:00 am, 29 / 6/2013, at the 4th floor - the A17.

For more information please contact: Room 202, College of Technology HN, No. 15 A Ta Quang Buu Street, Hai Ba Trung, Hanoi.

Tel: 043 868 2917 - Mobile: 0983.110.279 (A. Nguyen Ngoc Long)